BTS V becomes the youngest Korean Soloist to reach the #1 spot on both the US & UK iTunes simultaneously
BTS V becomes the youngest Korean Soloist to reach the #1 spot on both the US & UK iTunes simultaneously
You also may like:
LAUV IS IMPRESSED WITH BTS JUNGKOOK'S ADLIBS IN 'WHO'
DO BTS MEMBERS WANT TO GET MARRIED SOME DAY? THE ANSWER IS YES
BTS V 5TH ANNIVERSARY PHOTOSHOOT BY NAVER X DISPATCH
BTS'S V AT BILLBOARD MUSIC AWARDS PHOTOSHOOT BY NAVER X DISPATCH
Taehyung is the youngest Korean Soloist to reaches #1 on both US & UK iTunes Simultaneously 🎉#ThankYouOurSweetV 💜 pic.twitter.com/Qh9vfgkjUc

— V Charts⁷ (@BTSVChartData) March 29, 2020
BTS V creates history with his OST "Sweet Night" by becoming the youngest Korean Solo Artist to grab the #1 spot on both the UK and US iTunes charts.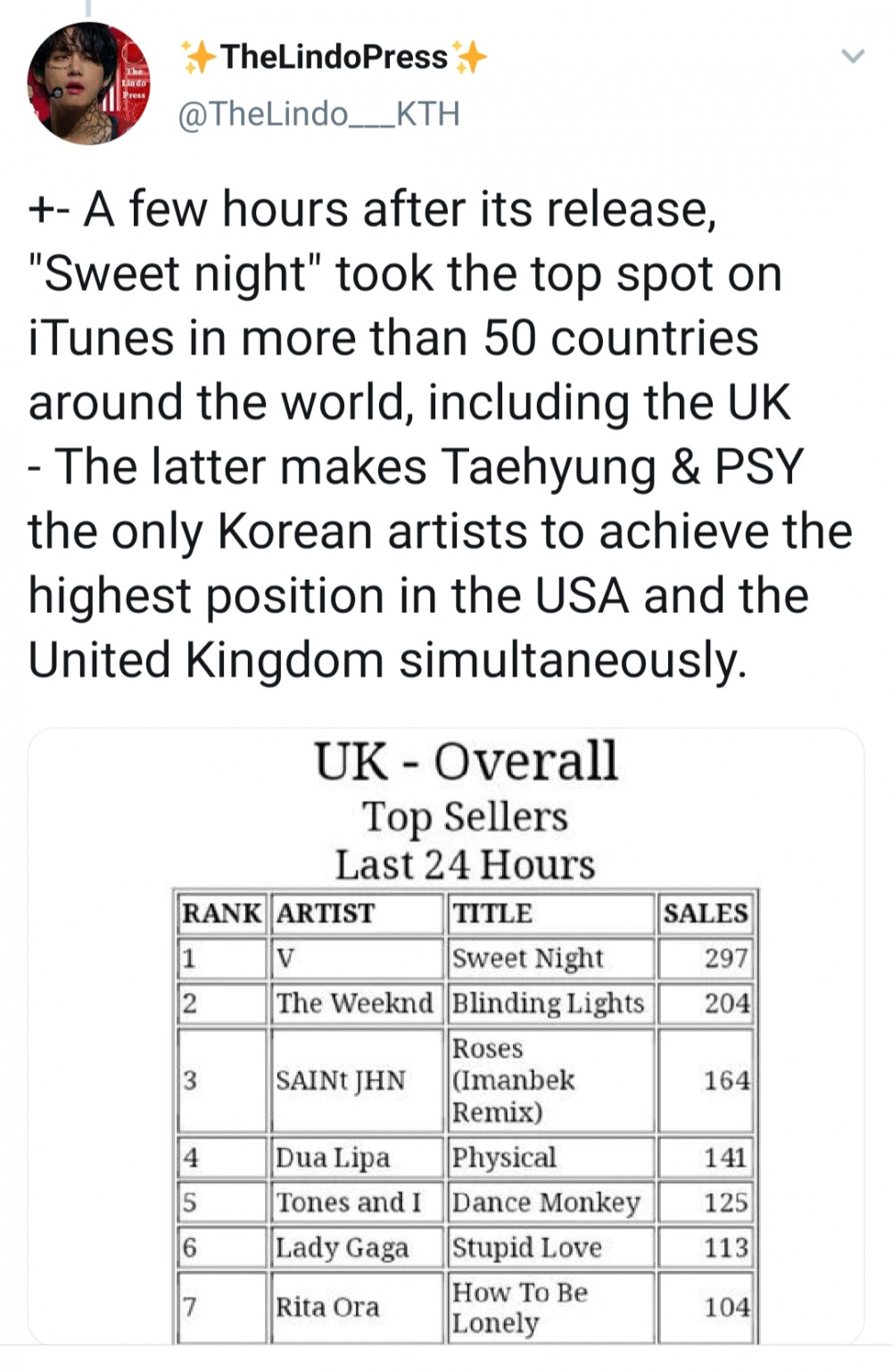 V
's
"Sweet
Night"
managed to dominate #1 spot in 80 different countries iTunes track top chart with almost
no promotion
, hence approaches towards Psy's record (Psy's viral song Gangnam Style has 86 #1s)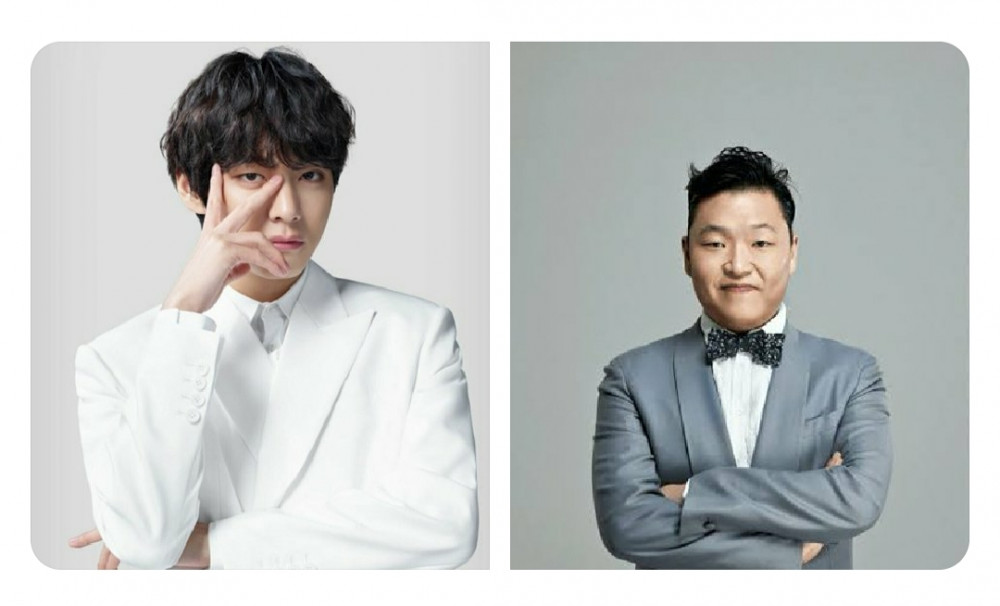 What a king, congratulations to Taehyung
!!
DISCLAIMER:
WE DO NOT OWN THE VIDEOS, PHOTOS.
We are not able to mediate rights ownership disputes. When we receive a complete DMCA takedown notice, we remove content as the law requires. When we receive a valid counter notification, we forward it to the person who requested the removal. After this, it's up to the parties involved to resolve the issue in court.
PLEASE LET US KNOW FOR ANY COPYRIGHT ISSUE AT contact@sexykpop.net